The use of social media is beneficial for most people since it connects people worldwide. But at the same time, it can result in serious issues, especially when kids are in charge of social media accounts. That's why most social media platforms, including Twitter, have set minimum age criteria that each user must fulfill.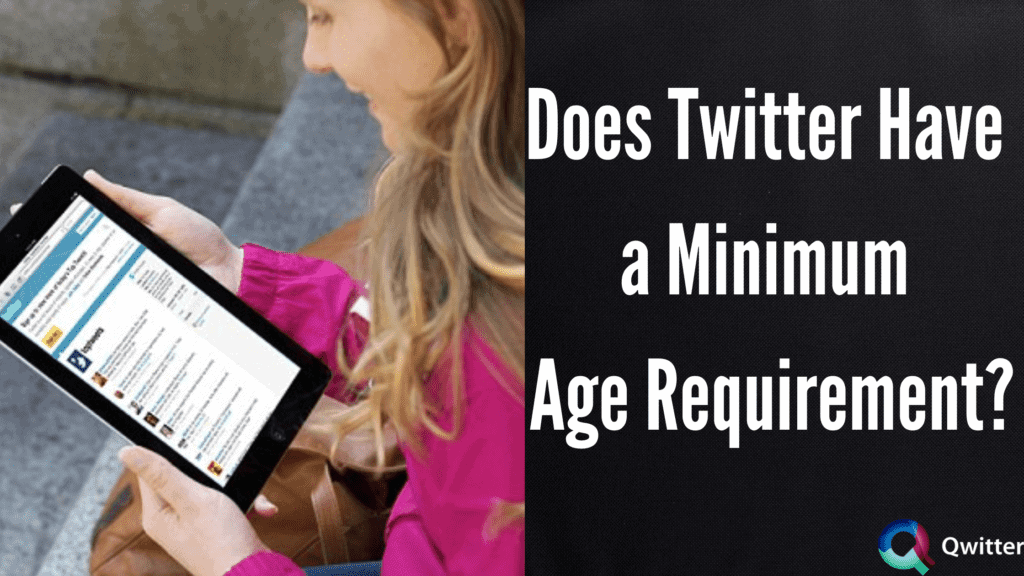 Today we'll cover all the essential information you need to know about Twitter's minimum age requirement and its rules. So, let's begin!
How Old Do You Have to Be to Have a Twitter Account?
---
According to Twitter's privacy policy, you need to be at least 13 years old to use the platform. If you don't meet the minimum age criteria and sign up for Twitter, Twitter will suspend your account. However, you can restore the account after you become 13 years old.
How to Restore Your Twitter Account After Turning 13?
---
Twitter suspends accounts created by users under the age of 13 years. Luckily, it also allows you to restore the account after meeting the minimum age requirement. It takes 24 – 72 hours to restore the Twitter account. But when you restore the account, the following content from your Twitter account will be removed:
All the Tweets you published before turning 13 years old.
Likes that you did on Tweets before turning 13.
All the messages you sent or received.
All your profile information will be erased except your birthday and username.
Any saved collections, moments, and lists will no longer be available.
My Account Was Locked for Not Meeting Twitter's Age Requirements
---
Twitter locks the accounts of users below 13 years. It does this to ensure that its users' privacy remains safe. Additionally, under its privacy policy, the platform has clearly mentioned that users below 13 years are not eligible for using the platform. If your account is locked, you'll receive a mail stating the reason on the linked email address.
However, no need to get disheartened; you can restore your account once you become 13 years old.
How Long Does It Take for Twitter to Unlock Your Account for Age
---
Twitter allows you to unlock their accounts once you become 13 years or above. You need to contact the Twitter support team and restore your account by providing a valid age proof document. This process takes around 24 to 72 hours. If Twitter agrees that you are eligible to continue using the platform, it will send you an account-activated email.
How to Change Age Restriction on Twitter
---
Like all social media platforms, Twitter imposes age restrictions on sensitive content so that users can opt to watch or not watch violent and nudity content. These age restrictions can be applied from your Twitter account using the steps below:
Step 1: Sign in to your Twitter account using any web browser.
Step 2: Tap the more symbol.
Step 3: Choose Settings and Privacy from the menu.
Step 4: Navigate to Privacy and Safety Settings.
Step 5: Select Your Tweets.
Step 6: Check the box beside the Mark Media you Tweet as containing material that may be sensitive.
FAQ's
---
Can a 12-year-old use Twitter?
Not at all. Twitter doesn't allow users under 13 years old to use their platform.
Can a 9-year-old have Twitter?
You need to be 13 years old or above to create a profile on Twitter. So, a nine years old user can't be on Twitter.
Can you be under 13 on Twitter?
Absolutely not. Twitter has clearly stated under its privacy policy that users below 13 years old are not allowed to use its platform.
Why do you have to be 13 to use Twitter?
Twitter imposes a minimum age requirement on its users to ensure the privacy and safety of the users. The platform contains various posts related to different issues in the world. And this could leave a negative impact on them. That's why Twitter doesn't allow users below 13 years old.
Is Twitter appropriate for 14-year-olds?
Yes, if you are 14 years old, you can use Twitter without restrictions. However, if your country requires you to provide parental consent to use Twitter, you'll have to get it before creating your profile.
Can minors use Twitter?
No, Twitter's services are not available for children of any age below 13 years old. So, minors cannot use Twitter.