GIFs are used every day to make memes, share small loop video clips, or make fun of somebody or something. GIFs first came into existence in 1987 to share a picture with less storage. These are mainly used on several social networks, including Twitter, to make things fun.
You may already know that Twitter only allows you to tweet a text of 280 characters at once, but the site is perfect for sharing GIFs. However, there are times when you don't find a perfect GIF for the situation, and we're here to help you with that. In this article, we will explain to you "how to create and upload a GIF to Twitter."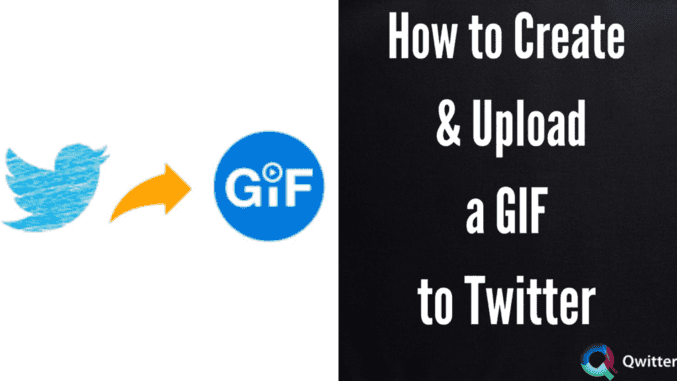 Can you upload your own GIFs to Twitter?
---
Yes, you can easily create and upload your GIFs from photos and videos from your mobile or desktop. You can do this from the compose tweet box after creating the GIF. When you upload the GIF, it will be attached to your Tweet.
How to Upload GIFs to Twitter
---
There are various great methods that you can use to upload a GIF on Twitter as a Tweet and share it. You can either upload your GIFs directly from your device or from external websites such as giphy.com. Let's see what these methods are.
Upload a GIF to Twitter Directly on Desktop
Before uploading, login to your Twitter account on your desktop to upload a GIF from GIPHY directly on the desktop. You'll see a popup to log in if you aren't logged in. Note that if your GIFs exceed the size of 3 MB, they will be automatically downsized.
Follow these steps:
STEP 1- Go to giphy.com and select a GIF. Search the gif you want. Click on the GIF info page.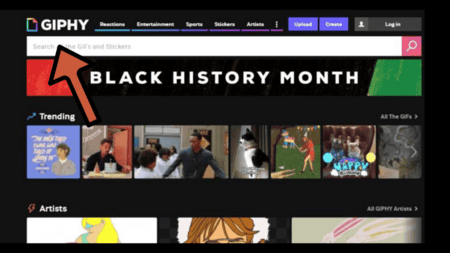 STEP 2- From the right side of the webpage, choose the Share option and select Twitter.
STEP 3- Type your text in the tweet box and tap on the 'Tweet' button.
STEP 4- The GIF will be directly uploaded and played.
Upload a GIF to Twitter Directly on the GIPHY App
You can also upload a GIF to Twitter directly via the GIPHY app. Here's how:
STEP 1- Launch the GIPHY app on your mobile and click on the Arrow (Share) icon under any GIF.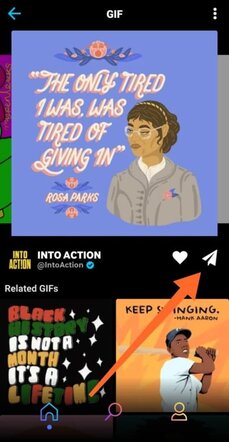 STEP 2- You'll now see a bunch of social media networks; click on Twitter.
STEP 3- Type your Tweet and tap on the Tweet button.
STEP 4- Your GIF will be uploaded and shared.
Use the GIF Button in the Twitter compose Box
You can make use of the GIF icon in the Twitter compose Box and easily tweet GIFs. Follow these instructions to do so:
STEP 1- Launch Twitter and click on Compose tweet icon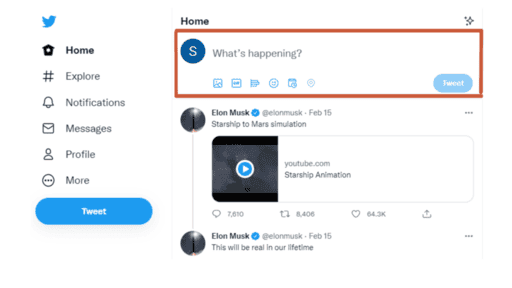 STEP 2- Click on the GIF button and search for GIFs from the GIF library.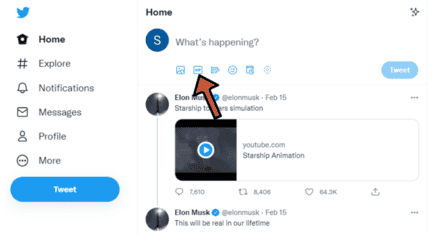 STEP 3- Choose a GIF, and it will be attached to the Tweet. Remember, you can only share one GIF in one tweet.
STEP 4- Tap on the Tweet icon to share your Tweet on your account.
Tweet a GIF Using a GIPHY Link
This is another easy way to upload a GIF to Twitter. Follow these steps to tweet GIFs using the GIPHY link:
STEP 1- Visit the GIPHY site or GIPHY mobile app and copy a GIPHY GIF link.
STEP 2- Open Twitter and paste the GIF link in composing tweet box after the tweet
STEP 3- Click on the Tweet button. Your GIF will now be shared with your Tweet and played.
How do I upload high-quality GIFs to Twitter?
---
Not long ago, Twitter disrupted the quality of images and GIFs uploaded on the website. Luckily, with a new update, you can now upload high-quality GIFs.
Twitter also allows you to select to upload high-quality images and GIFs on mobile data or wifi. Launch your Twitter and go to settings and privacy to customize your settings. From there, you can go to Data Usage and High-quality image to make the changes accordingly.
Why can't I upload GIFs to Twitter?
---
Twitter has this file size restriction that only allows you to upload images and GIFs up to the size of 3 MB. If you're unable to upload your GIF, this might be a reason. Also, these files should only be in JPEG, PNG, and GIF; others are not supported. Remember, you can only upload one GIF per tweet, so if you're trying to upload more than one, it's not possible.
Creating your own GIFs
---
You can easily find many ready-made GIFs available on platforms such as Twitter, but there may be times when you need to create a custom GIF. There are sites where you can easily create your GIFs and perfectly express yourself. Here are some of the best GIF makers that let you make GIFs for free.
Makeagif
You can quickly create a GIF on Makeagif using pictures, webcams, or videos and share it to Twitter and other platforms. Suppose you want to make GIFs from a video, then choose Video to GIF, and you can customize it by adding captions or stickers.
Remember that you'll see a Makeagif watermark on your GIFs until you get a premium account.
GIFMaker
You don't need to have profound knowledge to make a GIF. GIFMaker.me enables you to easily create animated GIFs, slides, and video GIF animations with music, with no registration required. You can visit the GIFMaker website and upload images or videos to create GIF animation.
GIFmaker also lets you easily adjust the size or speed and repeat the time of your GIF animation. Sharing GIFs from GIFMaker is very efficient; you can download and save them on your device and upload them in the Tweet box.
EZGIF
With the EZGIF animated GIF maker, you can instantly create animated GIFs from image files and combine several images. The GIFs you create on EZGIF are free of watermark and attribution, and you can share them very easily on Twitter. You can control the speed and resize GIFs and all that without making an account on the site.
Zamzar
Using Zamzar, you can easily create a looping GIF with video clips and share them on Twitter. You can visit the Zamzar.com site, add your files, select the 'gif' format, and convert. Your GIF will be ready in a few seconds, and you can attach it to your Tweet just like you attach an image and publish.
Finding and using existing GIFs
---
You can easily find and use already existing GIFs on Twitter from the GIF library of Twitter. It is also easy to find a GIF from a website and save it to upload.
To find GIFs from Twitter's library; Visit Twitter.com, click on the compose tweet button, and search & select a GIF from the GIF icon.
To find a GIF from another website, you can head to GIPHY.com. Using the GIPHY library, you can quickly find many pre-made GIFs that you can use. You can search for a GIF from the search feature by popularity and categories and save it directly on your PC. You can also copy and paste a GIPHY website Link directly into your tweet, and it will appear when you post your tweet.
Conclusion
---
The article explains how to create and upload a GIF to Twitter. We've included all the sites and methods that you can use to create and upload GIFs, along with reasons why you could face a problem uploading a GIF. I hope you find this article useful.