Deleting or deactivating your Twitter is just as easy as creating one. So it shouldn't be a problem if you want to get off the social platform for whatever reason. Speaking of a reason to delete your account, what's yours?
It's totally fine to bid goodbye to your Twitter presence but sometimes you don't have to. Do you want to rid your account of all old tweets and replies? Or maybe you just want a different display name and username.
These can be achieved without having to necessarily deactivate your account. So before we dive into how to delete Twitter account, let's talk about some of the things you should know – even if you just want to quit Twitter.
How to Delete your Twitter account permanently
---
Delete Your Twitter Account on Mobile App
1. Log into your account on the Twitter app and click at the top left corner of your screen (on iOS this will be a profile picture icon and three horizontal bars for android devices).
2. Tap on "Settings and privacy" and hit "Account" right at the top of the next page.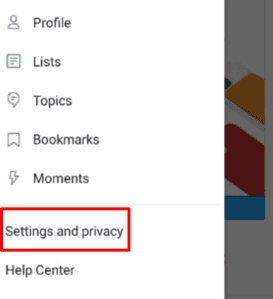 3. Scroll down to the bottom of the screen and click Deactivate account option.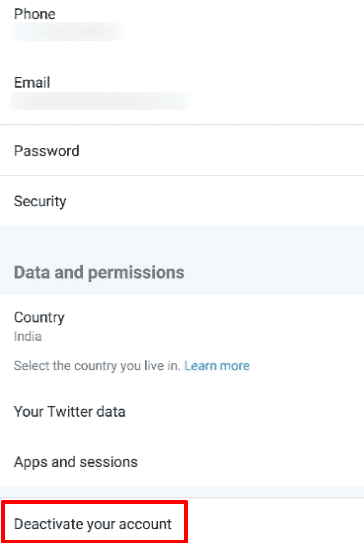 4. Click "Deactivate" at the bottom of the next page, enter your password and confirm deactivation. Your account will be permanently deleted.
Note: In order to permanently delete your account, Twitter requires that you first deactivate it.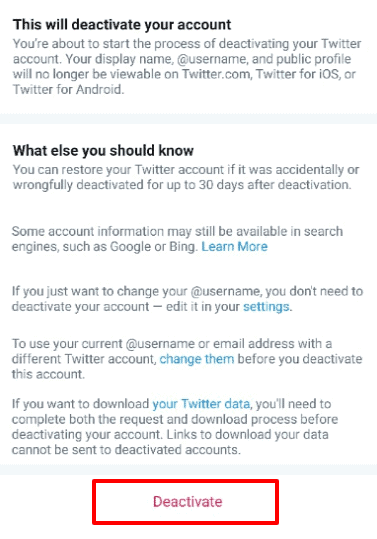 Delete Your Twitter Account on Desktop
---
1. Log into your account via your favorite browser.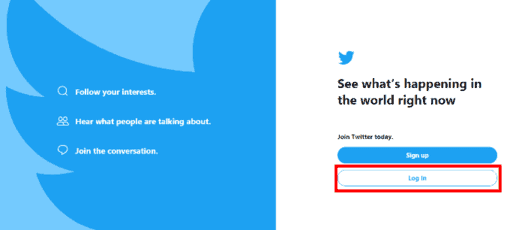 2. Click on "More" and select "Settings and privacy" on the ensuing menu.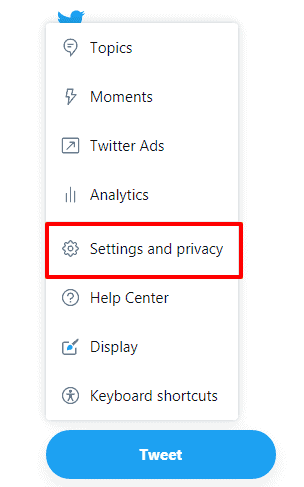 3. Click "Deactivate account" at the bottom of the "Your account" tab.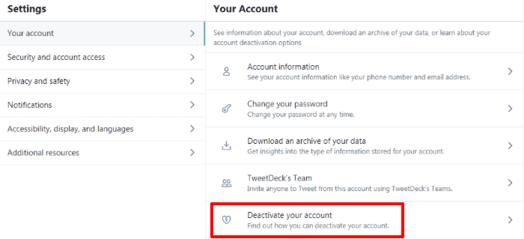 4. Hit "Deactivate" at the bottom of the next page, enter your password, and confirm.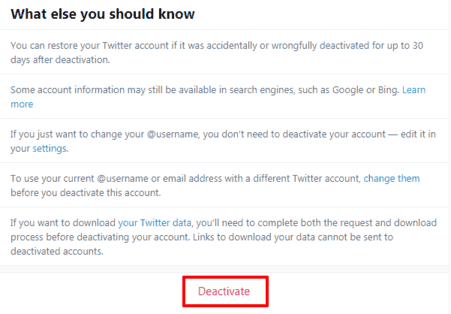 Watch the Video:
Does Deactivating Your Twitter Delete Everything?
Deactivating your Twitter account makes your account unavailable on the social platform. So any user who tries to look you up by either the display name or handle will not find you. And they won't also be able to view your past tweets.
But the tweets might still be available on search engines like Bing and Google. While your Twitter content disappears immediately when you delete your account, it takes some time before the search engines crawl and update their page results.
What Happens When You Deactivate Your Twitter Account?
As mentioned, your account and tweets become unavailable to your followers and other people on the platform. But at this point, the account is not yet off Twitter's servers. You have to wait another 30 days for your account to be truly deactivated.
Logging into your account before this period is over will automatically reactivate your account and you'll have to start over the deletion process again.
Things to do Before You Delete Your Twitter Account
Consider the following before you embark on deleting your account.
1. Some people decide to delete their accounts due to their past content on the platform. Is that the case with you? It's only natural that you find a lot of stuff you posted in the past to be in direct conflict with who you are at the moment.
So deleting your account and starting afresh seems like the only logical thing to do. But you don't have to take this extreme step.
Instead, you can simply wipe out all your past tweets or direct messages. In fact, you can delete your entire account or clean up any unfortunate word vomit. One way to do this is by clicking on individual tweets and deleting them one by one.
But what if you have hundreds or even thousands of tweets? You can use a tool called Tweetdelete.
Now, You are good to go without starting from scratch with a new account.
2. You don't have to delete your Twitter account to be able to change your Twitter username and display name. You can easily change these two details on the mobile app or the web.
3. Save your data before deleting your account
In case you have decided to leave Twitter for good, you might consider saving your info by following the steps below:
On Mobile App
1. Log into your account and tap on the profile icon (or the three menu bars) in the top left of your screen
2. Tap on "Settings and privacy"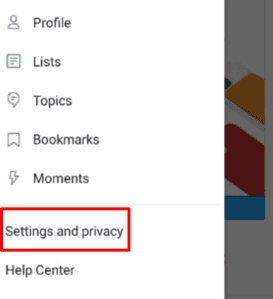 3. Select "Account" on the resultant menu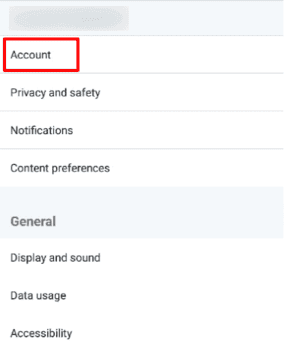 4. Scroll down and tap on "Your Twitter data". You'll be asked to confirm your password.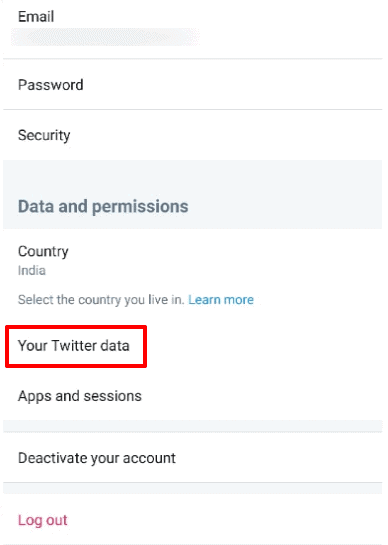 5. On the next page, click the "Request data" button.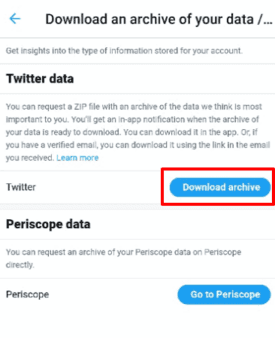 6. Twitter will notify you once your info is ready for download via a push notification.
7. You can then access the "Download archive" in the section "Download your data".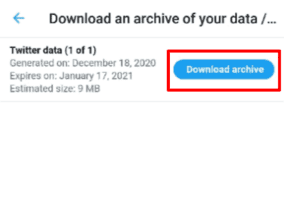 8. You'll also receive an email from Twitter with the download link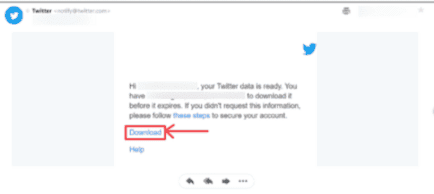 9. Proceed to download a .zip file containing your Twitter information.
On Web
1. Log into Twitter via your preferred browser and click "More" on the left side of your screen, and select "Settings and privacy"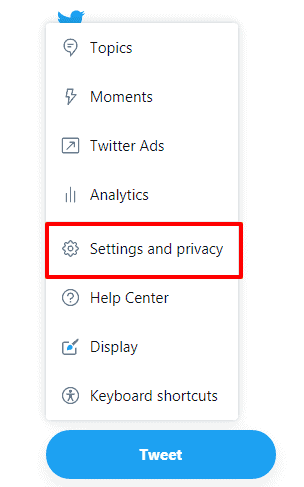 2. Under "Your account", select "Download Twitter archive of your data"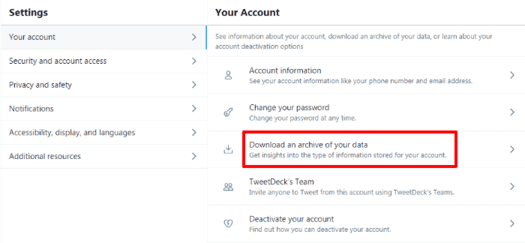 3. Click on "Request data" on the next page and wait for a notification from Twitter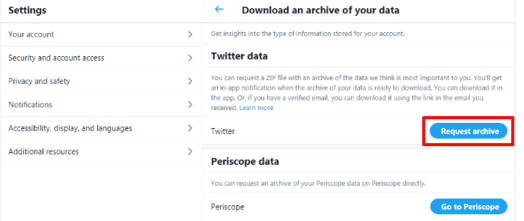 4. Twitter will notify you via email to download your info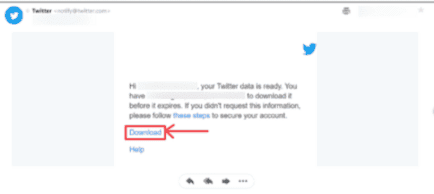 Making Your Username and email available for Reuse Before Deleting Your Twitter Account
Are you looking to create a new account using your current handle and email? If yes, it's important to make the necessary adjustments for that. Because, even if you delete your account, both the Twitter username and email will not be available for use until 30 days are over.
To avoid being disadvantaged by this, be sure to change them before hitting the deactivate button.
FAQs
---
Can you temporarily deactivate Twitter?
Yes, you can. Generally speaking, any Twitter account deactivation is temporary up until the first 30th day after deactivation. If you log into your account before that your account will be back to active.
Is deactivating Twitter the same as deleting?
Not really. Deactivating your account is instant as soon as you're done with the process. Deleting on the other hand takes some time, usually 30 days, before Twitter finally purges all your details from the platform.
Why can't I deactivate Twitter?
Deactivating your account is pretty easy following the steps above – well, that's if your account is not on suspension. Suspended twitter accounts usually don't have most of the functionalities of a normal account – like the "Deactivate" option. So consider having the suspension lifted before trying to deactivate your account.
Can I delete my Twitter account and make a new one with the same email?
That'll depend on the steps you take before deleting your account. Your email address will remain tied to your current account for some time, making it impossible to use it on another account. You can avoid this by changing the email to a different one before shutting your account. Otherwise, you'll have to wait for a little over 30 days to use the same email.
How long does it take Twitter to delete an inactive account?
Twitter automatically deletes any account that hasn't been active for 6 months consecutively.
How do I reactivate my Twitter after deactivating it?
Reactivating your account is as simple as logging in before the 30 days are over.
Can you recover a deleted Twitter account after deleting it?
It's impossible to recover a deleted account. It's a goner.
In Conclusion
You're free to leave Twitter anytime. The above steps make it incredibly easy to do so. But be sure you're not deleting your account to change your display name or username – you can change both of these in your current account.
Also, if you intend to use the same username and email in creating another account, ensure you change them in the current account. They don't become available until 30 days are over. Also, consider saving your data before deleting your account just in case.
Twitter may retain some information on your deactivated account to ensure the safety and security of its platform and people using Twitter.