Other Twitter users can search for your profile using any of the two names – your display name or your username (@handle). Both of them appear right at the top of your profile under your profile picture with the display name above the username.
And just because you started with a certain display name it doesn't mean you have to stay with it to the end. You can always change it – for whatever reason – to something you fancy at any time. The process is simple and the new display name is updated immediately.
Here are simple steps you can follow to change display name on twitter mobile and desktop.
How to Change Twitter Display Name on Mobile App
1. Open the Twitter mobile app and log in to your account.
2. Tap on the profile icon at the top left corner of your screen (that's for iOS). If you're using an Android device, this is represented by three horizontal lines.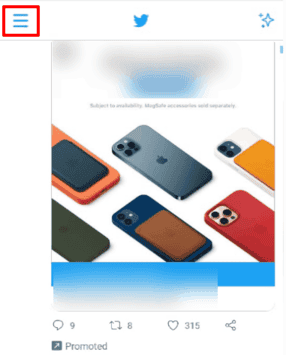 3. This will open up the menu but what we're interested in is right at the top – your profile info which is the display name, handle, and profile picture. Tap on the profile picture to access your profile page (you can also tap on the "Profile" option).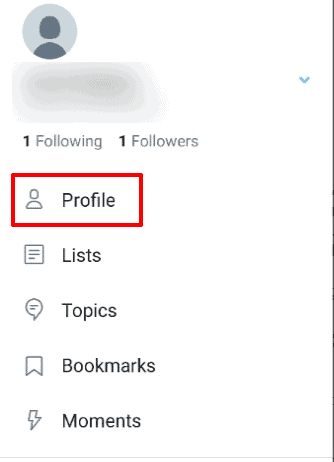 4. Click on the "Edit Profile" button near the top left corner of your screen. This is where you can change a lot of info about your Twitter account. But since we're interested in changing just the display name, we'll ignore the other options for now.
5. Tap on the "Name" field just below your profile picture and type in your new desired display name. Twitter limits this to 50 characters, which is more than enough for most people.
Read more about Twitter Character limit in 2022
6. Tap "Save" at the top right corner to change your display name.
How to Change Twitter Display Name on Desktop
1. Log into Twitter via any of your favorite web browsers.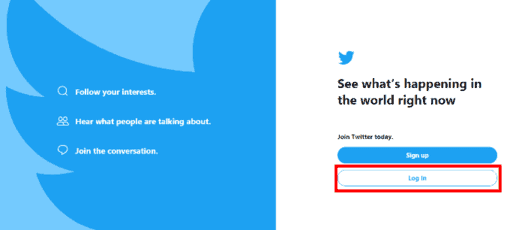 2. Click on your profile picture at the top of the page under "Home". This will take you to the profile page with different info. But what we want is the "Edit profile" button under the header photo.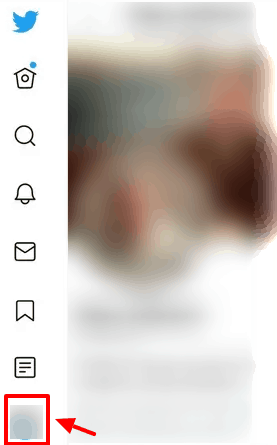 3. Click the "Edit profile" option.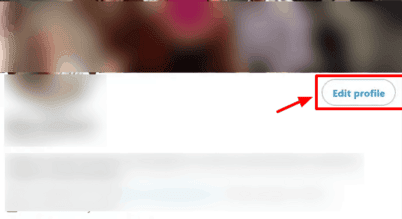 4. Your display name is right at the top of the small pop up page. Click on it and type your desired display name.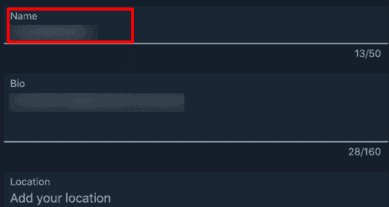 5. Click "Save" at the top right corner of the small pop up page to confirm the change.

Watch the Video: to Change Twitter Display Name
Why Can't I Change My Twitter Display Name?
It's quite rare to not be able to change your display name. As you've seen the process is rather straightforward and easy to follow along. And, also, Twitter doesn't restrict the names you choose to use – well, at least for a larger part.
Usually when you're not able to change your display name is if you've included either "Twitter" or "admin" in your choice of name. Twitter will tell you about this immediately when you click on "Save". The two names are only permissible for accounts associated with Twitter.
So all you have to do is remove them.
Changing Your Display Name to Elon Musk
In 2018, the social platform was enforcing a strict rule against calling yourself Elon Musk. This was in the wake of cryptocurrency scams that – for some reason – used the Tesla and SpaceX CEO's details; both the name and photo.
The scam accounts will usually show up under Musk's actual tweets offering unsuspecting users a chance at some blockchain technology in exchange for cash. The fact they replied under Musk's real account made it look so real that a lot of people fell for it.
To curb the menace, Twitter used to immediately lock out anyone who changed their display name to "Elon Musk" from their accounts. To access your account once again, you had to pass a CAPTCHA test and provide your phone number. This was effective in ridding the platform of bots which were the main scam accounts.
If you passed the verification process, they let you keep the Elon Musk display name.
It seems like Twitter came out with better ways of handling the problem, though. Today you can change your name to Elon Musk without much bother.
Which Part of Your Twitter Name Can You Change?
If followed the steps above, you should have noticed that you can change pretty much any part of your display name. There is no restriction on your part unless of course, you try to squeeze in "Twitter" or "admin".
Wrapping up
You can follow the steps above to change your Twitter display name in under a minute – for both desktop and mobile apps (iOs or Android). Twitter has no problem with that regardless of the number of times you make the change and even the name you use.
As long as it doesn't include "Twitter" or "admin" you should have no problem whatsoever.