Instagram was created to share photos and videos, and although it's available on desktops too, its design is meant to be used mainly on mobile devices. So, finding your account's URL is easier than you'd expect. 
Most users won't need their Instagram URL often – but if you ever find yourself requiring your Instagram profile address for whatever reason (like boosting your presence online or including a link in a blog post), then having that information ready will prove very useful.
In this post, let's find out how to find Instagram URL on computer or mobile app. Don't worry – retrieving your Instagram profile link isn't as hard as it seems!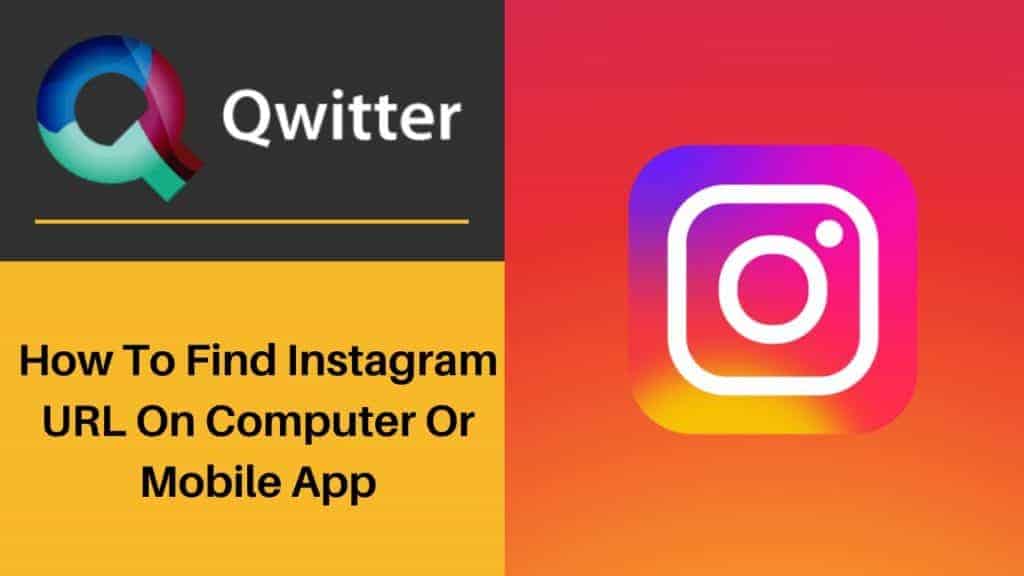 What is an Instagram URL link?
---
An Instagram URL link is a direct web address to a specific Instagram profile. It provides quick and easy access to someone's profile, making it an efficient way for others to find your account. 
The most common way of obtaining your own or someone else's URL link is by visiting instagram.com/yourusername/, where you should replace "yourusername" with the actual username of the desired Instagram profile. 
Alternatively, you can visit the profile page you wish to share in any browser and copy the URL from the address bar. This will give you an Instagram URL link that can be used to share with anyone.
How to find your Instagram URL link on your computer
---
Here's how you can find your Instagram URL link on your computer easily:
To locate your Instagram URL, navigate to instagram.com and click on the profile photo at the top-right corner of the screen. 
If you're not currently looking at your page, tap the profile icon in the left menu. 
You will then see your personal Instagram address appear in the search bar!
How to find your Instagram URL link on your mobile device
---
Finding the URL link for your Instagram page on your mobile device is a quick and easy process. 
Android
First, open the Instagram app and click on your profile photo at the bottom right of the screen. 
At the top of your profile page, remember to take note of your Instagram username.
Your Instagram URL has a website address and your unique Instagram username with forward slashes. Generally, the format for this web link looks like instagram.com/username.
iPhone
Open the Instagram app on your iPhone.
Tap on your profile icon in the screen's bottom right corner.
On this new page, you'll see your Instagram username in its top left corner.
Your Instagram profile URL, for example, is the Instagram website plus your username (https://www.instagram.com/your-username). Suppose you're using johnstheartist as your username; in that case, https://www.instagram.com/johntheartist will be your unique link.
Here are Some Good Instagram url examples
---
Here is the list of good Instagram URl examples you need to know:
www.instagram.com/lilychris
www.instagram.com/poorsoul 
www.instagram.com/johndow
www.instagram.com/janedoe
www.instagram.com/jakethejogger
www.instagram.com/pencillove
What is Instagram URL finder?
---
An Instagram URL Finder automates the process of identifying Instagram profile URLs. With this handy tool, you can easily locate profiles that align with your target market, turning a rather tedious task into a more streamlined and efficient process. 
As an added benefit, you can run automated searches, giving you the peace of mind of knowing that your Instagram list will have continuous updates while you tend to other tasks.
Additionally, this automation provides an excellent solution for those who need to quickly source Instagram accounts on specific criteria.
What is the Instagram URL format?
---
Each Instagram account is identifiable by a unique URL which follows a consistent format. Therefore, every URL for an Instagram profile always follows the same pattern: https://www.instagram.com/username/. 
If you know someone's username, you must include it in the preset structure to generate the link to their profile page. This makes it easy for users to find others on this wildly popular platform and interact with them in new ways.
The Bottom Line
---
In conclusion, finding the URL of your Instagram on a computer or mobile app is a simple task that can be useful in various contexts. Whether you're looking to share your work with others or copy a link to quickly reference a post, having access to this information is essential. 
As long as you are familiar with the desktop and mobile versions of Instagram and how to find your profile URL, you can easily reference and share this info with anyone.
Hopefully, this article cleared up any confusion on how to find Instagram URL on computer or mobile app.