You went on your Twitter account to post a tweet regarding your promotion only to find out that Twitter is not working. Now, that will have you wondering what is the reason that is causing issues on Twitter, it could either be from your end of the service platform.
Now, the question remains how one can know if the issue is from their side or the Twitter's server is down. Because we are aware that there could be a hundred reasons that might be causing issues in a social media platform including server down.
And in this article, I am going to tell you how you can check if Twitter is down or not. As when an online service is down, it doesn't open, users face different glitches, they are unable to post, message, etc.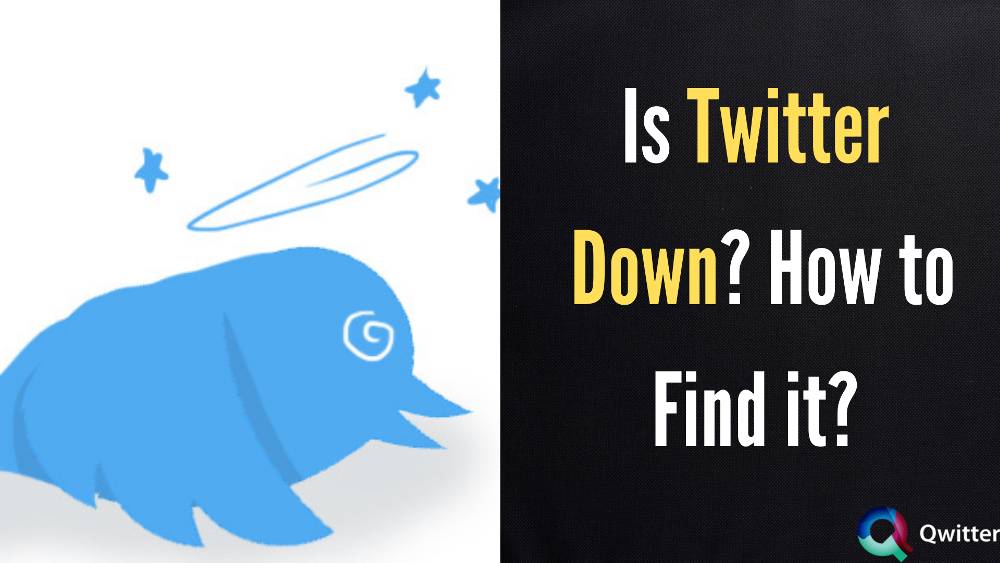 How to Check if Twitter Is Really Down?
---
If you have a feeling that Twitter is down then, you must check its software status from its official Twitter API Status page, you can open the web page by clicking here.
The page helps users see if there is an issue on the backend of Twitter. If you read a green message sign on the web page saying "All Systems Operational'" then, it means that there is no issue with the Twitter software system.
And if the message reads either "Standard endpoints" or "Standard statuses/update endpoints" then, it means that Twitter's backend is not working properly. And that users will face difficulty in posting tweets, trends, and viewing profiles on Twitter until the issue resolves.
Also, there are several trusted third-party websites that users can use to detect if Twitter is currently down or not.
I would recommend that you use Down Detector to check Twitter's operational status as you will be able to see other users reporting similar issues if they exist at that point.
And the easiest way to check if Twitter is down is by cross-checking with your other friends/family members that use Twitter often. If they are facing the same issue like yours in their account then, it's safe to assume that Twitter is down.
What if Twitter Down on My Computer?
---
If Twitter is down then, you will receive an error message by Twitter quoting that 'Something went wrong while logging in or refreshing your feed. 
In such a case, you will have to wait for a while until the Twitter system resumes. This can take up to 2-4 hours and even more depending on the bug that needs to be fixed.
There is nothing that you can do to fix a server down issue except wait for the website to resume. When Twitter is down, you will not be able to log into your account, refresh feeds, chat, etc.
How to Check Twitter Outages Reported in the Last 24 Hours
---
To check Twitter Outage reported in the last 24 hours, you can make use of the DownDetector website which will collect all the reports from other users in the past 24 hours mentioning the errors that they face on the platform. The complaints will compile a graph which will either be an upward movement or a downward one to indicate the Twitter outage.
This website will help users know if Twitter is down or if the issues faced by them are due to secondary reasons. A whole report of the last 24 hours can be found here.
Why Has Twitter Stopped Working?
---
There could be several reasons why Twitter has stopped working suddenly. The root cause can either be from the user's side of the platform's side itself. The first reason why Twitter would have stopped working is if it was facing an outage.
In such a case, users have no control over its fix, the server will resume as soon as the bug is fixed by the developers.  
Other than Twitter being down, the following could be the reasons why Twitter has stopped working: 
You haven't updated the app in a while.
You need to clear the app cache or browser cache.
An internal device bug could be the cause.
Has Twitter Crashed Today?
---
Twitter has been facing server issues a lot recently. There has been an outage that widely affected the major chunk of Twitter users. And on that, Twitter even tweeted that they are facing an issue and labeled it as a 'Technical bug'. It even apologized to the population for the inconvenience caused. However, now Twitter is back to normal, operating just fine.
Is Twitter a Dying Platform?
---
I wouldn't state it like that as from the social media reports we see that Twitter has a quite active and large population that keeps growing every day.
Twitter is one of the three most popular social media platforms in several countries and is highly used by people of all age groups.  
When Twitter was launched, its target audience was adults belonging to the age group 25-35, however, it has grown to become a diversified platform that now includes people from all age groups.
Therefore, to conclude, Twitter is not a dying platform, instead, it is gathering more popularity each day.