With over 200 million daily users, Twitter is one of the most popular social media platforms. As such, it also attracts the attention of cybercriminals, so it would be helpful to know what to do if your Twitter account is compromised. 
This article will list common signs that a Twitter account has been hacked and guide you on what to do in such an event.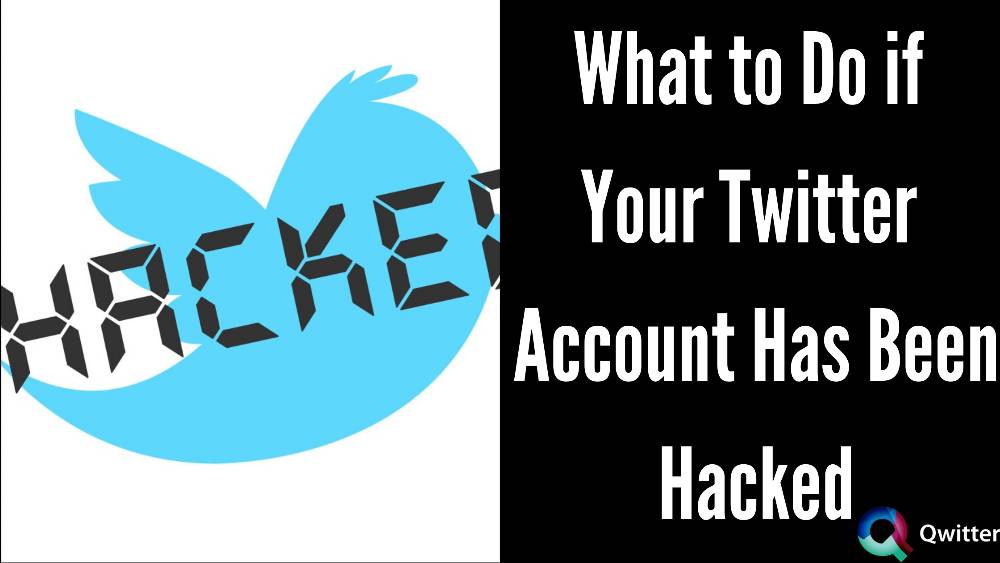 Can someone hack your Twitter account?
---
There are many ways someone can hack your Twitter account. The most common way is through a phishing attack. This is when someone sends you a link that looks like it's from Twitter and asks you to log in with your username and password. If you do, they will be able to access your account and change the settings.
Another way is by guessing your password or by using a brute force attack. This is where an attacker tries different combinations of letters, numbers, and symbols until they find the right one.
Signs That Your Twitter Account Has Been Compromised
---
If you notice any unusual activity on your Twitter account, the chances are that it has been hacked. Here are some common signs to look for:
Change in profile name, picture, handle, or email address
Tweets you don't remember posting
Following accounts you don't know
Your password is no longer working
Additionally, you may also receive an email notification from Twitter that some suspicious activity on your account has been. If you do, try to log into your account and check if anyone has made unauthorized changes.
How to Recover Hacked Twitter Account
---
Hackers have gained access to the Twitter accounts of well-known celebrities and significant companies and created many controversies. There's a possibility that you can also be a victim of this threat. If you have been hacked, there are a few things that you can do to try and get your account back. 
Reset/Change Your Password
As soon as you notice any signs that your Twitter account may have been compromised, reset your password immediately. If you can still access your account, you can change the password by following these steps.
STEP 1- Open the navigation menu
STEP 2- Select Security & Privacy
STEP 3- Select "Change your password"
STEP 4- Follow the instructions on the screen
In many cases, when your account is hacked, you won't be able to access your account, so you'll have to perform a password reset. To reset your password, you will need access to the phone number or email linked to your account. Contact Twitter support if you still can't access your account after resetting your password.
If your Twitter account has been hacked, the chances are that your other non-Twitter accounts are also at risk, especially if you use similar passwords. Change the password to all accounts you frequently use and use strong and different passwords as an extra security measure. A password manager is a good tool that can help you do this easily.
Secure the Email Address Associated With Your Account
Resetting your Twitter password won't do much if the hackers still have access to the email associated with your account. To secure your Twitter email address, either change your email password or change the email associated with your Twitter account.
Limit Access for Third-Party Apps on Twitter
When creating accounts on other websites or apps, you may have unknowingly given access to your Twitter account to a third-party developer that isn't associated with Twitter. While not all of these apps are malicious, you can never know their intentions, so it's best to limit all access they have to your Twitter account.
To do this, go to Settings > Apps, and revoke all access for third-party apps you don't recognize.
Remove Any Changes Made to Your Account
Once your account is safe from future breaches, remove any changes made while compromised. For example, delete any tweets posted without your authorization and revert to your old display name.
Contact Twitter Support
You can also contact Twitter and ask them for help in getting your account back. They will be able to provide you with more information on what steps need to be taken in order to regain access to your account.
How do Twitter Accounts Get Compromised?
---
There are several ways in which your Twitter account may get compromised. Here are the most common:
You entrust your login credentials to a third-party website or app.
Your account is vulnerable because of a weak password.
Your device may be infected with malware that tracks login credentials.
You may be logging into Twitter from a compromised network.
How to Prevent Your Twitter Account From Getting Hacked
---
Here are some best practices for keeping your Twitter account secure:
Use a strong password. Make your Twitter password unique and never use the same password for any other online account.
Enable 2FA (Two-factor authentication). This is an excellent step to ensure that hackers can't log into your Twitter account even if they know your password.
Require email and phone to be able to reset the password.
Don't give access to third parties (or limit this access as much as you can).
Regularly update the Twitter app and your operating system.
Why was my Twitter account hacked?
---
Twitter accounts are often hacked because users use the same passwords for multiple accounts, or they use easy-to-guess passwords. Additionally, some hacking attacks exploit vulnerabilities in the Twitter platform. To protect your account, make sure to use a strong password and be cautious about what links you click on.
Another reason could be because you clicked on a link from an email or text message that led to malware on your computer, which then allowed hackers access to your Twitter account and all of its data.
Final Thoughts
---
Twitter hacks aren't uncommon, but the platform has some solid measures in place to ensure that you can regain access to your account if it ever gets hacked. As soon as you notice any suspicious activity on your account, reset your password. If you're still having problems, contact Twitter support.
Use a different password for all your accounts to prevent hacks, including your email. Enable 2FA for logging in and email or phone confirmation for resetting your password.