Blue WhatsApp is commonly used by users who desire new privacy and customization features absent in the official app. This article will describe all crucial information about Blue WhatsApp, including features, downloading process, and risks every user should know.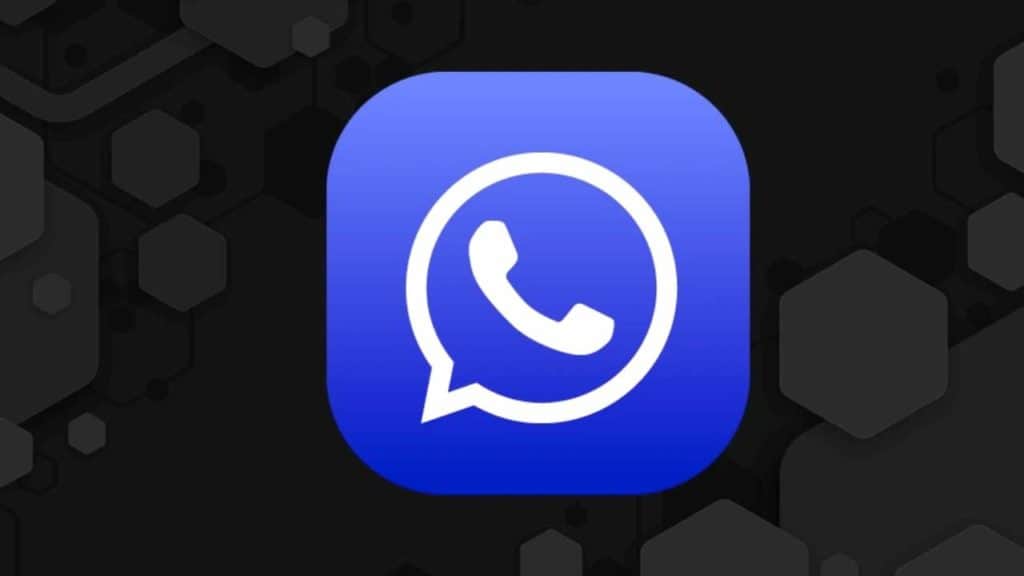 What is the blue WhatsApp?
Blue Whatsapp is a replication of the original WhatsApp application having advanced customization and privacy features to enrich users' experience. For example, you can change the WhatsApp overall look with new themes and share large media files with original quality. It's unavailable on the Google Play Store because official WhatsApp owners don't support it.
That means you must install Blue Whatsapp via third-party websites, which may be unsafe and can transfer malware to your device.
What does blue WhatsApp do?
Blue WhatsApp provides a refreshing approach by offering a soothing blue color interface that is customizable, unlike the traditional one. The functions and features of Blue WhatsApp may differ as per the third-party source providing it. Some of the prominent features of Blue WhatsApp are-
1. Preview Images
Blue WhatsApp allows you to see the preview of received images before downloading them. Hence, you can save significant storage space.
2. Advanced Privacy Options
Blue WhatsApp offers advanced security features to keep your chats private. Some useful privacy options include-
You can hide your Online status, typing status, last seen, and grey and blue ticks from specific or all contacts.
You can select the contacts who can do voice calls.
You can remove the "forwarded" tag from any message.
You can hide specific WhatsApp chats using PIN and fingerprint lock.
You can view deleted messages.
3. Repost WhatsApp Status.
The original WhatsApp app prevents you from reposting your contact's status. Through Blue WhatsApp, you can repost others' statuses on yours.
4. Availability of broad themes, colors, and fonts.
You can customize the complete look of your WhatsApp interface. Blue Whatsapp allows you to change the fonts, themes, and color of your chatbox and contact list. You can adjust the style and size of message ticks, texts, and chat bubbles.
5. Use two WhatsApp Accounts Simultaneously.
Blue WhatsApp Business app lets you use Two WhatsApp accounts with different numbers on your Android. You won't need to uninstall the official WhatsApp app; you can use both with the same or different accounts simultaneously.
6. Sharing of Large media Files with High Quality.
You can send large size videos, images, and documents in infinite numbers without losing the actual quality. That's a significant reason why users prefer Blue WhatsApp.
Is blue WhatsApp safe to use?
Google Play Store doesn't have blue WhatsApp. Being an unofficial app, downloading Blue WhatsApp would always have certain risks. Installing Blue WhatsApp Apk files from untrusted third-party websites can infect your Android smartphones with malware, which has happened with many users.
Independent developers have developed blue WhatsApp after modifying the official WhatsApp messenger's original code. Most mod developers use their websites to distribute links of blue WhatsApp APK files. Ultimately, You entrust blue WhatsApp with your confidential data, including chat history, media files, and contacts. Taking time to research about the specific Blue WhatsApp mod and its developer will contribute significantly to defending your privacy.
How can I hide blue WhatsApp?
The steps to hide Blue WhatsApp differs according to the Android phone you have. Many Androids have a "Hide Apps" option on their Home Screens, which you can use to hide Blue WhatsApp. If you don't find this option, install third-party tools such as Nova Launcher to hide Blue WhatsApp.
How to download Blue WhatsApp
As discussed above, To download Blue WhatsApp on an Android, You need to find its apk file from third-party sources. You can't download it on iOS devices. Follow the below steps to download Blue WhatsApp on an Android.
Open the web browser on your phone.
Open the link of any third-party website offering a Blue WhatsApp APK file.
Find the download link and click on it. Once downloading ends, tap on the downloaded Blue Whatsapp APK file to install Blue WhatsApp.
Open Blue WhatsApp and complete the setup process.
What is the difference between blue and green WhatsApp?
The significant difference lies in terms of features and privacy. If you compare the overall security of your information, Green WhatsApp should be your priority. Here are some features of Green WhatsApp which drive users towards using Blue WhatsApp.
The Green WhatsApp app limits the number and size of media files you can share with other contacts. In contrast, Blue Whatsapp breaks media file number and resolution limits.
The privacy features of Blue Whatsapp are more advanced than Green Whatsapp. You can individually adjust last seen, read receipts and online status for specific chats, and control who can call you. You can keep sensitive conversations in hidden folders secured by biometrics and passwords.
The other crucial factor is customization. In blue WhatsApp, you can modify the interface look of your WhatsApp chats with different themes and colors. Green WhatsApp offers only two themes – light and dark.
What is the difference between WhatsApp blue and grey Ticks?
A single Grey Tick indicates that your WhatsApp message has been sent from your device to the recipient, but he hasn't received it. It happens when the recipient's internet connection is turned off. Two Grey Ticks indicate that the recipient has received your WhatsApp messages on his device but hasn't read them yet. Two blue ticks indicate that the recipient has read your messages.
Why is WhatsApp blue in Iphone?
WhatsApp Blue application is not available for iPhones. The Apple store doesn't have Blue WhatsApp. Apple's iOS has tight security to prevent the installation of applications via unknown sources for user data security. By Downloading Blue WhatsApp, you may break the Official WhatsApp "Terms of Service" and invite security risks for your personal information that you share with others.