WhatsApp is one of the most trusted and used apps worldwide. The users get end-to-end encrypted privacy that no third person can eavesdrop on! For more users' privacy, users can change their privacy settings on WhatsApp and protect themselves from security theft. 
This comprehensive article explains how WhatsApp users can change their privacy settings for a secure profile and status. With a secure platform to chat, let's see what else users can do to save their identity from unknown people.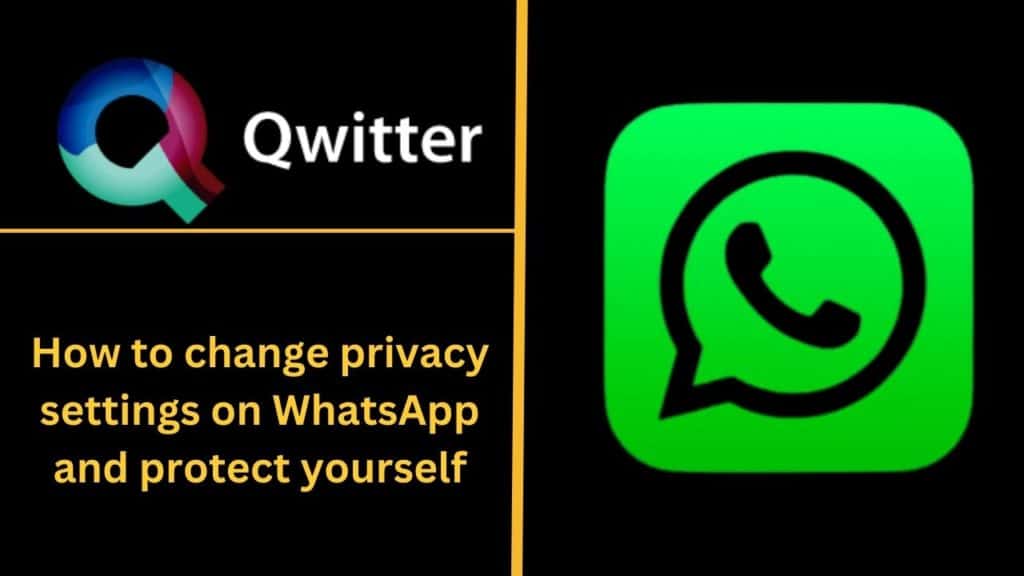 How to change your WhatsApp privacy settings
---
WhatsApp's default settings (after installing the app) let people see your profile pictures, last seen, read receipts, and status. You have to change them for better and more secure access to the app. 
To change your WhatsApp settings on an Android device, follow these steps:
Open your WhatsApp app.

Tap "Settings" from the dropdown menu.

Select "Privacy" to make changes to your WhatsApp.
(a) Last seen and online:
Tap on "Last seen and online" and select the option you like: everyone, my contacts, my contacts except, or nobody.

For the "online section," you can select everyone who can see your active status. You can also choose similar to "Last seen."
NOTE: If you chose "Nobody" for "Last seen," you won't see other's last active too. 
(b) Profile Photo:
Tap on the "Profile photo" option in the Privacy section.

It provides you with four options. You can select everyone to let everybody see your profile image. It is the least suitable option for your safety. The default settings are automatically get set to the "Everyone" option.

"My contacts" restrict it to your saved contact members.

With "My contacts except," you can mark the people you cannot see your profile.

The "Nobody" option hides your profile from everyone, irrespective of their saved contact.
(c) About:
You can tap on "About" from the Privacy section.

For your About, you can choose everyone to see it even if you don't have a saved number in your phone.

 Like Profile features, the "my contacts" option shares the "about" with your contact numbers.

You can filter the saved contacts with the "My contacts except" option.

"Nobody" hides the about from everyone. 
(d) Status
You can tap on "Status" to share your uploaded status with the people of your choice!

You can select the "My contacts" option to share your status with all contact members.

The "My contacts except" option can help you mark people you cannot see.

At last, "Only share with" allows you to filter the people who can see your status and leave the rest unaware of its presence!
Other ways you can protect your privacy on WhatsApp
---
The mentioned settings are the main features you can apply for a secure and privacy-driven WhatsApp experience. In addition, there are other features to make your WhatsApp experience ultra-secure. The features are:
Block contacts
No wonder sometimes you want to keep your profile and other details safe from a few people around. Instead of changing features for all the contacts, you can simply block that person!
The block contacts feature allows your details get visible to everyone instead of the blocked person. The "blocked" person cannot see your profile image, about, or status and cannot text or call you!
To block a contact, here are the steps to follow:
Open your WhatsApp.

Tap on the contact member you wish to block.

Tap "More" from the options.

Select "Block" and tap "Block" again.

You can also "Report contact" by marking a tick in the box when asked. With this, your last five messages will directly reach WhatsApp.
Change Group Privacy settings
You can actually control who can add you to a random group by changing your group's privacy settings.  Although, the group admin can eventually add you via alternative features available on the personal chats page. 
To change your group privacy settings, follow the under-given steps:
Open your Whatsapp

Go to "Settings" and select "Privacy."

Tap on "Group settings" and choose the option.

You can select the "everyone," "my contacts," or "My contacts except" options for the given access.
Disable media downloads
WhatsApp's default settings allow you to automatically save your files and media to your gallery for later use. You can disable media downloads from the chats and avoid downloading media to your phone's gallery.
To disable media downloads, you can follow the sequential steps and get started:
Open your WhatsApp.

Go to an individual chat.

Tap "view contact" and scroll down to "Media visibility" in the options.

Select No and "Ok" the process.
Turn off Read Receipts
The read receipts feature lets you know when the other person in a personal chat or group looked at the sent message. You can keep your active status hidden by following a few measures and hiding it from everyone.
If you disable read receipts for others, you will not get notified when others read your message too. It's a tit-for-tat. If you hide it, it will be hidden for you too.
To turn off read receipts, here is how you can do it:
Open your WhatsApp.

Go to "Settings" > "Privacy" and scroll down to "Read receipts."

Tap on the green slider and disable the feature once it turns fade.
Enable screen lock
The screen lock feature keeps your WhatsApp safe from unwanted access. You can enable the screen lock feature on WhatsApp save your chats from everyone. It will keep your privacy safe in your absence.
Here are a few steps to change the screen settings for a better secure messaging experience:
Open your WhatsApp.

Go to Settings > Privacy.

Scroll to the "Fingerprint lock" and tap "Unlock with the fingerprint."

Confirm the fingerprint and choose among immediately, after one minute, or after thirty minutes to unlock the app.
Use Face ID
To have safe access to your WhatsApp and if your phone allows- You can use the face ID feature to keep your messages and media safe! The procedure is the same as enabling the screen lock.
To use the face ID feature on WhatsApp, these are the steps to follow:
Open your WhatsApp.

Tap the three dots and head on to "Settings."

Tap on "Privacy" and scroll down to Screen lock.

Turn on "Require Face ID" and select the duration from the available options.
Turn off Live Location
Live Location is a feature that allows users to share their current location via WhatsApp. It is a remarkable feature but can cause privacy issues. Users can turn off their live location so no one can track them anymore.
Here, you can follow these steps to turn off the feature:
Go to your phone's "Settings."

Scroll down and tap on the "Apps" section.

Tap on "Permissions" and select WhatsApp.

Slide to "Locations" and turn off its access.
Conclusion
---
WhatsApp is an app with lots of features and end-to-end encryption. Users can opt for a few more available features to enhance their user experience with more privacy-driven options. Users can change their privacy settings for profile images, status, online status, and the About section.
This complete article has explained other methods to protect yourself with a few more measures to opt for. Read this article and understand how to change privacy settings and protect yourself.