Meta-owned instant messaging app WhatsApp has stopped letting users take screenshots of "view once" messages. Users who haven't updated the app, however, might still be able to use the recently-discarded feature.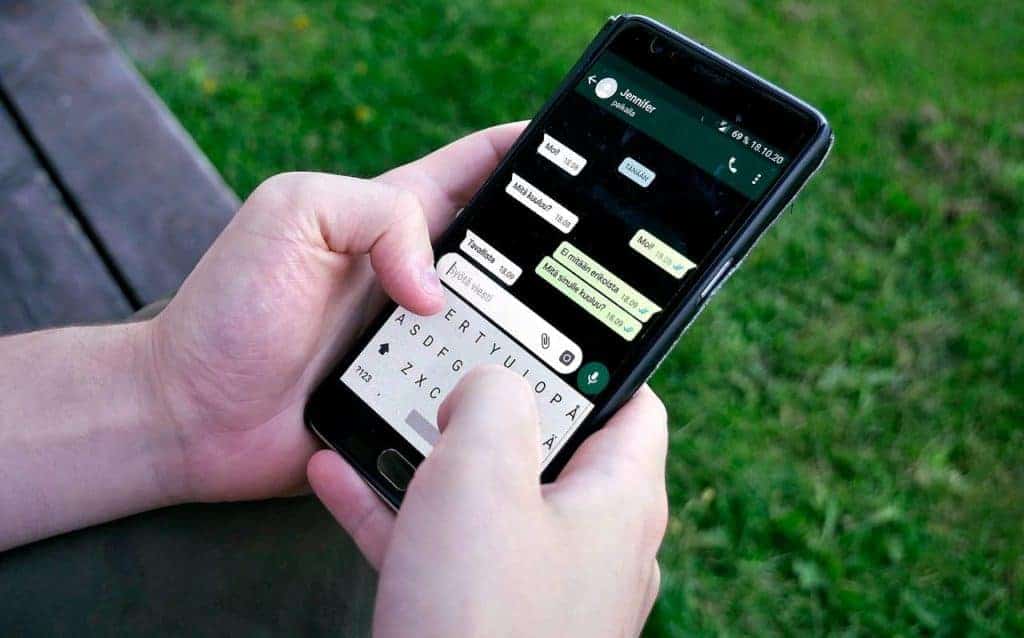 Quick Facts
The feature was first tested by beta users in October 2022 and it prevented users from taking screenshots of media meant to be viewed only once
The feature has launched on iOS and Android
Users on the old version can still take screenshots of "view once" messages
Other than WhatsApp, we have previously seen this feature on Google Pay and Snapchat that does not allow taking photos or videos of transactions and snaps. Users now see a black screen on WhatsApp if an attempt to record or screenshot any "view once" message is made.
WhatsApp's official Twitter handle also announced the release of the feature. Users are exempted from sharing, saving, or forwarding any messages meant to be sent or received once. 
The media sent using View Once will not exist on the recipient's device after it's opened. If you send a View Once message to a person using an older version of the app, screenshotting will be allowed. 
Despite enhancing its security with this launch, WhatsApp alerts its users to send View Once photos or videos to trusted contacts because people can capture or record the media using an external camera or other devices.
How does WhatsApp secure View Once messages?
When a user sends photos or videos, there is a small icon visible beside the 'Add a caption' option. Clicking on the icon enables the View Once option.
The receiver can view the message only once and even if they try to save it, the app will not allow it by blocking the screenshot option of the device. Besides that, screen recording, which can be done on most phones in such a scenario is also futile.
When the screen recording is activated for a View Once message, the screen turns black. 
How to send 'View once' messages on WhatsApp
Here is how you can send a View Once media on WhatsApp!
Step 1: To send a View Once media, open WhatsApp on your device and click on the personal chat or group where you want to share the message
Step 2: Click on the attach icon and either tap on the camera option to capture a new photo or video or choose the gallery option to send an existing photo or video from your device.
Step 3: When it's done, click on the icon with the number one in a circle that is placed on the right of the 'Add a caption' field and press send
Step 4: When the receiver opens the message, the sender will see an open receipt in the chat. Alternatively, to open View Once media, tap on the message.
Storing View Once messages defeats the purpose of sending them. So WhatsApp finally understood that and now, users are forbidden from storing View Once messages through screenshots or screen recordings.
WhatsApp to launch interesting new features!
WhatsApp is recognized as an internationally available instant messaging and voice-over-IP service. It was created by WhatApp Inc. and later acquired by Facebook, which is now called Meta.
The app has tried to be conscious of its user community by introducing new features every once in a while. Recently, it has launched useful features such as shortcuts for group admins in OS, switch camera mode, and voice status updates on iOS & Android beta. 
Block shortcuts are a recent development on the app as WhatsApp beta users tested it as a part of the iOS 23.2.0.71 rollout. Both the chat list and the notification panel now have shortcuts to block unknown or unwanted contacts.
Other upcoming features on the list include posting voice status updates on the Meta-owned app. In addition, users will be able to send photos in their original, uncompressed quality. Another iOS 16 feature that will allow users to extract text directly from images is on the cards.
View Once Messages FAQ
How long does an unopened View Once message stay on the device?
If a user does not open the photo or video within 14 days of it being sent, the message will expire from the chat.
What if the recipient of a View Once message decides to report it?
If a recipient decides to report view once media, the media will be provided to WhatsApp.