Well, have you been experiencing this issue with Twitter where it surprisingly logs you out from your own account on the app and web browser? Lately, a lot of users have been complaining that Twitter logs them out from their account without asking and it is happening quite frequently.
In fact, Twitter tweeted about the same issue from their official account stating that the issue will be resolved as soon as possible. However, a lot of users are still confused about why this issue is happening and what could be the possible reasons for its cause.
In this article, I am going to cover all about it in detail mentioning all the possible reasons that could be causing this issue on the Twitter app and browser.
Why Does Twitter Keep Logging Me Out?
---
Let us have a look at all the relevant reasons why Twitter keeps logging users out of their accounts:
Browser Settings
---
The most possible reason for the cause of this issue is that you have mistakenly or for a purpose have disabled cookies on your browser. There is also a chance that your system contains software that automatically deletes cookies as and when you accept them while visiting other websites.  
You might not be aware of the fact that cookies contain vital information like your personal information, login activity, email address, etc. A lot of people disable cookies so that other people can't steal your personal information and web activity on the Internet.
However, deleting cookies will log you out from your online accounts, will not save the items that you add to your cart, and so on.  
App Problems
---
Another reason could be that the user has not provided all the permissions that an application asks for. In fact, for several applications users have to enter a PIN in addition to the logging process. And when you clear data for an application like Twitter, you are asked to log in again to your account.  
And if this issue keeps repeating then, I would recommend that you change your password as there are chances that somebody else has access to your account information.
Resetting passwords on Twitter is quite easy and involves only a few steps, this process will ensure the safety of your account. 
Reset Password
---
When you reset the password of your Twitter account on one of your devices then, you are automatically logged out of your account from your other devices.
You will have to re-enter your credentials using the new password to log back into your account. This is completely normal and happens with every online platform. 
Also, when you reset your password and try logging in with a new password, you might face issues on the web browser as it tries to make use of your old saved account information.
To solve this issue, you will have to clear your browser's cache which will help you delete all the existing data from your browser.
Read this article about How To Clear Twitter Cache On iPhone and Android
You might find it difficult to how one can clear the browser's cache well, don't worry just follow the steps given below:
Open Chrome on your laptop/PC.
Then, click on the three-dot icon located at the top-right corner of the web page, it's placed beside the Profile icon.
A menu will appear, click on the 'More Tools' option from the menu.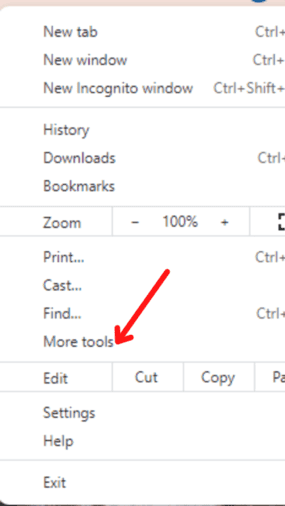 A side menu will open on the screen, click on the 'Clear browsing data' option. You can also simply click on the following key combination to clear the cache on your browser: Ctrl + Shift + Del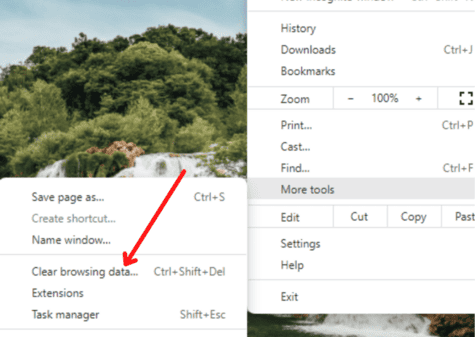 Account Security
---
Twitter often resets those accounts that are either compromised or when they consider them a fraud. And as and when they reset those accounts, the users are logged out of their account from all devices.
Users are sent an email regarding the same and explaining what procedure they have to follow to log back into their account. They are provided with a reset link that should be used to reset their password.
If Twitter suspects your account is hacked or found any suspicious activities that are against their policy then you will be temporarily logged out of your account by Twitter. You can log back into your account by resetting your password after waiting for a while.
Read this article What to Do if Your Twitter Account Has Been Hacked or Compromised
All of these actions are taken by Twitter to ensure the maximum safety of all the accounts on the platform.
Conclusion
---
If you continue to face this issue then you must contact the customer care center of Twitter, you can either mail them or contact them directly. We have included all the possible reasons that could be causing the issue where users are logged out of their Twitter accounts.
And if Twitter is facing a glitch, then, this must be happening with most of the people and if that's the case then, there is not much that you can do to fix it.
Twitter will look into the issue and fix it when they can, users have no way to fix them. I hope you liked reading this article and found it helpful.