Did you decide to take a break from Twitter and deactivated your account? Or did you decide to quit using Twitter but couldn't resist yourself, and now you want to get your account back? You've landed the right page!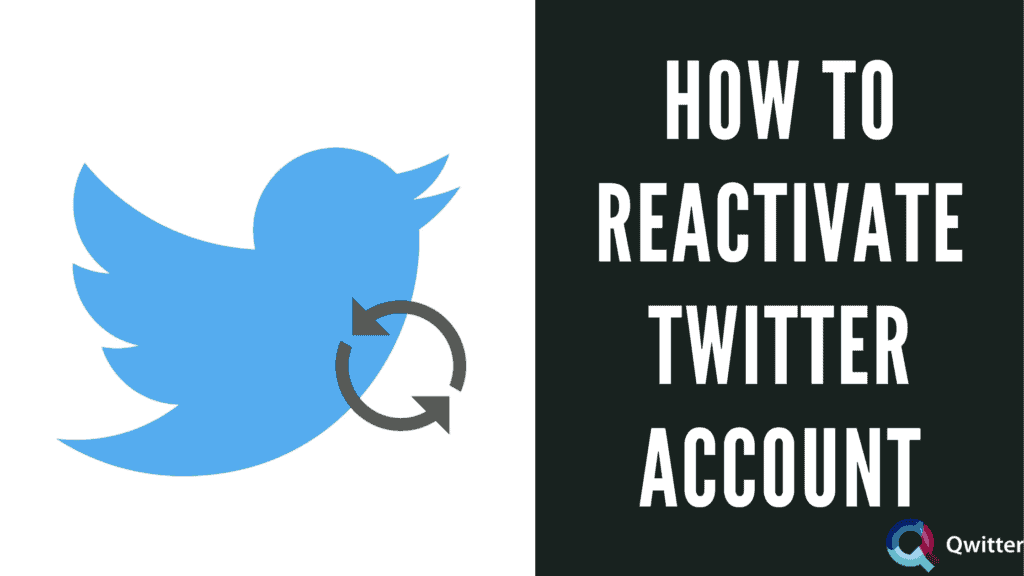 This post highlights the detailed process of how to reactivate a Twitter account. Check it out to get your deactivated account up and running again!
Is it Possible to Reactivate a Twitter account?
---
Yes, it is possible to activate a deactivated Twitter profile. But here's the catch – Twitter only lets you reactivate your Twitter account within 30 days of deactivation. After 30 days, your account gets permanently deleted, and that means you cannot retrieve your account after deactivating it for more than 30 days.
How to Reactivate your Twitter Account
---
If you have deactivated your Twitter account but changed your mind in less than 30 days, you can easily get your account back. All you need to do is follow the steps below, and you'll get sorted.
STEP 1: Head on to your Twitter account using any web browser or the Twitter mobile app.
STEP 2: Provide your account credentials.
STEP 3: A warning message will appear on your screen to confirm whether you want to reactivate your account or not. Click reactivate, and you'll be redirected to your Twitter feed.
You can then use your account as earlier. However, keep in mind that it will take a while to restore all your account details like followers, Tweets, etc. So be patient!
STEP 4: Once your account gets fully restored, you can start Tweeting like before!
How Long Does It Take To Reactivate Twitter?
---
You can begin using your Twitter account as soon as you click to reactivate it. However, it takes about 24 to 72 hours to restore an account fully. Once your account is restored completely, Twitter notifies you via email.
Problems Reactivating Your Twitter Account?
---
The account reactivation process is a cakewalk. But it may not be the same all the time! Sometimes you may face issues while restoring your account. In such cases, the following solutions will help you out!
Your Twitter Profile isn't the Same.
When you restore your Twitter profile, you will be taken to your home feed. Additionally, you may notice that your followers, likes, Tweets, etc., may be lesser than earlier. The main reason behind this is that it takes about 72 hours for a Twitter account to restore entirely as before.
If you've noticed the same changes on your Twitter profile after reactivating it, don't freight! It's normal, and your account will be the same as before in some time.
More Than 30 Days Have Gone By
Twitter gives you a period of 30 days to reactivate your account before completely deleting it. You can effortlessly restore your profile if you change your mind during this time. Nevertheless, if you fail to reactivate your account within 30 days, you'll lose it permanently.
Again, if Twitter doesn't show the option to reactivate your account during this time, you can reach out to Twitter support via the contact form.
Your Account Has Been Compromised
A typical scenario that prevents your account from restoration is hacking. You won't get it back directly if someone has hacked your account. In this case, you'll have to request a password reset for your account. You can also contact Twitter support to get guidance on how to restore your account safely.
You've Entered Wrong Username or Password
Most users forget their username or password after creating their Twitter account. If you are one of them, you'll have a hard time restoring your Twitter profile. The easiest fix to this problem is to request a password reset and change the account credentials. Once you successfully complete this step, you can proceed with the reactivation process to restore your account.