Finding information related to your research on Twitter in today's digital environment has become common. Citing a tweet in APA style is a wonderful result of the growing technology and the user-friendly nature of it.
APA style for social media has not only gotten updated for Twitter but Facebook and Google+. Well, now the question arises, how can one cite a tweet in APA style? 
It is a very easy process, you can start the entry in the works-cited list with the author's real name and, in parentheses, the user name. Give simply the user name if you only know it.
Then, without modifying the capitalization, the full content of the tweet is in quote marks. Finish the entry with the message's date and time, as well as the medium of distribution (Tweet).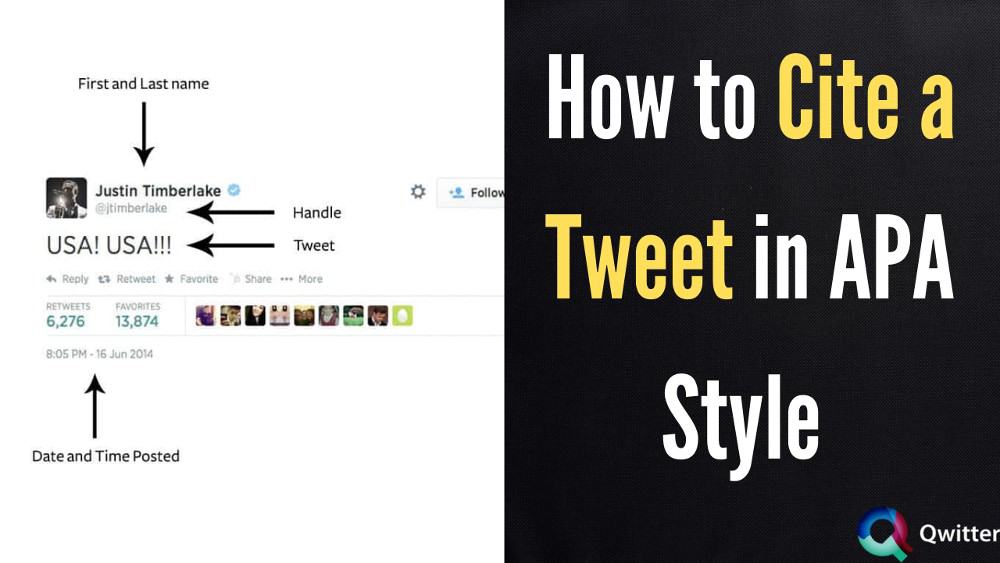 In this article, we are going to elaborate on the Twitter APA style with you and its process. 
Where to find the information for your citation
---
In order to find information for your citation you can visit the site or tool you will use to cite tweets in APA style. This will make your task easier.
Nevertheless, a reference list should include all links in the first 20 words of the tweet. If the tweet contains an image, video, or thumbnail, use square brackets before it.
The first 20 words of a tweet should be written in the exact format as it appears on the internet. All non-standard spelling and capitalization, as well as hashtags, links, and even emojis, must be included.
You should include the name of an emoji in case you can't replicate it. Emojis, hashtags, and links all count as one word when calculating 20 words.
Author names and usernames
---
Generally, you will have to share the entire name of a group or an individual author's genuine last name and initials in a reversed format. This permits the citation to be linked to and sorted alphabetically with other works by the same author.
Then you should submit details about your social media identity. Provide the author's Twitter handle in square brackets, in case the screen name is known then there is no need to provide brackets.
The author is someone who has published the content, instead of the one who developed it. If you find the requirement then only give credits to other characters in the story.
Multimedia content in tweets
---
If your tweet is containing some non-wordy extra content example images, videos, links or polls, etc. this, however, has to be stated in a separate set of square brackets before "[Tweet]". 
Citing a full Twitter profile
---
The approach is slightly different if you wish to cite a full Twitter profile rather than a single tweet. Because the contents of the profile can vary over time, you'll list the year as "n.d." (no date) and give a retrieval date.
Citing protected tweets or DMs
---
Tweets from accounts that are protected where accounts are only accessible to all the approved followers and direct messages aka DM's from any account are examples of private content on Twitter.
This item should be classified as personal correspondence because the reader will not be able to access it. 
Your citation list does not include personal messages. Simply mention them in parenthesis in the text, along with the communication's date. You can either type "personal communication" or define the format.